We put your life back together!
 When disaster strikes, we are the only company you need to call.
As a fully licensed General Contractor, we will handle your insurance loss from start to finish and everything in between.
 All our work is fully guaranteed!
RCD/CYRA Restoration Experts will work closely with Your Insurance & We Guarantee all of Our Work.
We are a Full Service Contractor — We Do it All!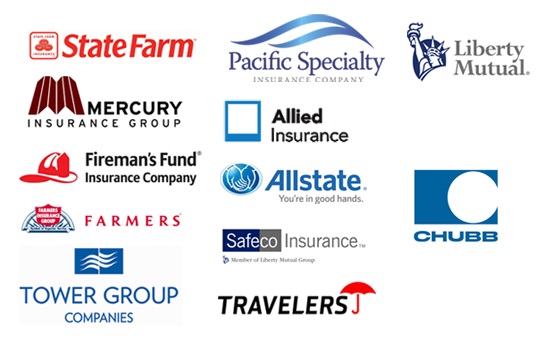 Mold Removal
Cleanup and Restoration
Mold can pose a SERIOUS health risks if left untreated.
All of our work is performed to rigid EPA and IICRC guidelines.
ALL containment, removal, disposal, and repair performed by RCD/CYRA's CERTIFIED technicians.
 Our Inspections are performed by Independent Third Parties, ensuring, No Conflict of Interest.
Non-Emergency Fire Damage
Cleanup and Restoration
Emergency BOARD-UP Services.
Emergency FIRE CLEANUP.
SMOKE and SOOT ODOR Removal.
Repairs to WATER DAMAGE.
MOLD Removal and ODOR CONTROL.
REPAIR and replacement of DRYWALL, CABINETRY, FLOORING, CARPENTRY, PAINTING, etc.
FURNITURE RESTORATION.
Detailed unit cost pricing.
 Contents handling and restoration.
 Complete Reconstruction Service.
Water Damage
Cleanup and Restoration
Serving San Diego and Riverside Counties
Direct Insurance Billing!
 No Hidden Charges!
ALL Work Fully Guaranteed!
Why choose RCD/CYRA's Restoration Experts?
Calls – always talk to a real person
 Direct insurance billing
Free estimates
Serving San Diego and Riverside Counties for more than 25 years
Family owned and operated
More than 40 years combined experience on staff
We take care of all your needs with full reconstruction service
RCD/CYRA Is On Your Side
We understand how frustrating it can be to deal with a water loss in your home or office.  In order to get your property back to normal, our licensed and experienced technicians work quickly and respond directly to your insurance company to take more stress out of the situation for you.  We have a commitment to quality work and great attention to detail that sets us apart from the competition, and when we promise something, we deliver.
Whether you have water damage from broken or leaky pipes, a sink or toilet overflow, a malfunctioning appliance such as a dishwasher, washing machine, water heater, or refrigerator, or a storm or flood, one of the most important steps in restoring a commercial business or property is getting to it as soon as possible.  The less time the water has to travel through the house and absorb into material, the faster it can be dried and restored with the least amount of damage caused.
So don't wait to call!
Wind Damage
Cleanup and Restoration
Upon hiring RCD/CYRA Restoration Experts, you can count on our team to deal directly with your insurance company in order to handle your claim as expeditiously as possible.
We have our own in-house Legal Counsel for more thorough claims processing!
Our in-house estimators have vast construction and restoration knowledge to assess and document every detail of the damage, thus expediting the process.
When restoring your home or business, additionally discovered hidden damage, due to your insurance loss, will be added to your claim for supplemental work and payment.  As we understand all of the costs affiliated with fixing your home, we will work to get an agreed price for an agreed scope of work, limiting your expense to your deductible.
RCD/CYRA Restoration Experts understand that after a water loss, mold remediation, fire, or wind damage, you may need reconstruction services.
Our in-house estimators have vast construction and restoration knowledge and will prepare accurate and detailed estimates for repairs.
Once an agreed scope of repairs and cost is made, you will be assigned a staff project manager with 10+ years of experience, as well as knowledge of proper building methodology and California building codes and material requirements.  Your project will be professionally managed from start to finish.
RCD/CYRA Restoration Experts prides itself on customer service and is determined to fully engage our clients during the reconstruction of their homes or businesses.
All of our work is guaranteed, and we strive to return your home or business to its pre-loss condition or even better!
CERTIFIED/LICENSED GENERAL CONTRACTOR
Locally owned and operated since 1987
We handle residential & commercial Projects
Mold Remediation License: 1041178